READY SETSAIL 3rd BATCH 2023
READY SETSAIL incubation program is an opportunity not to be missed for those of you who are coming from batch 2020-2022.
Here are our program categories:
1. Creative Industry

2. Technology
3. Social
4. Tourism
5. Culinary
Paper & Pitch Deck Template :
http://bit.ly/3URs6xo
For more Information contact person:
081998285079 (Ardhya Regita)
Come and join READY SETSAIL 3rd BATCH 2023!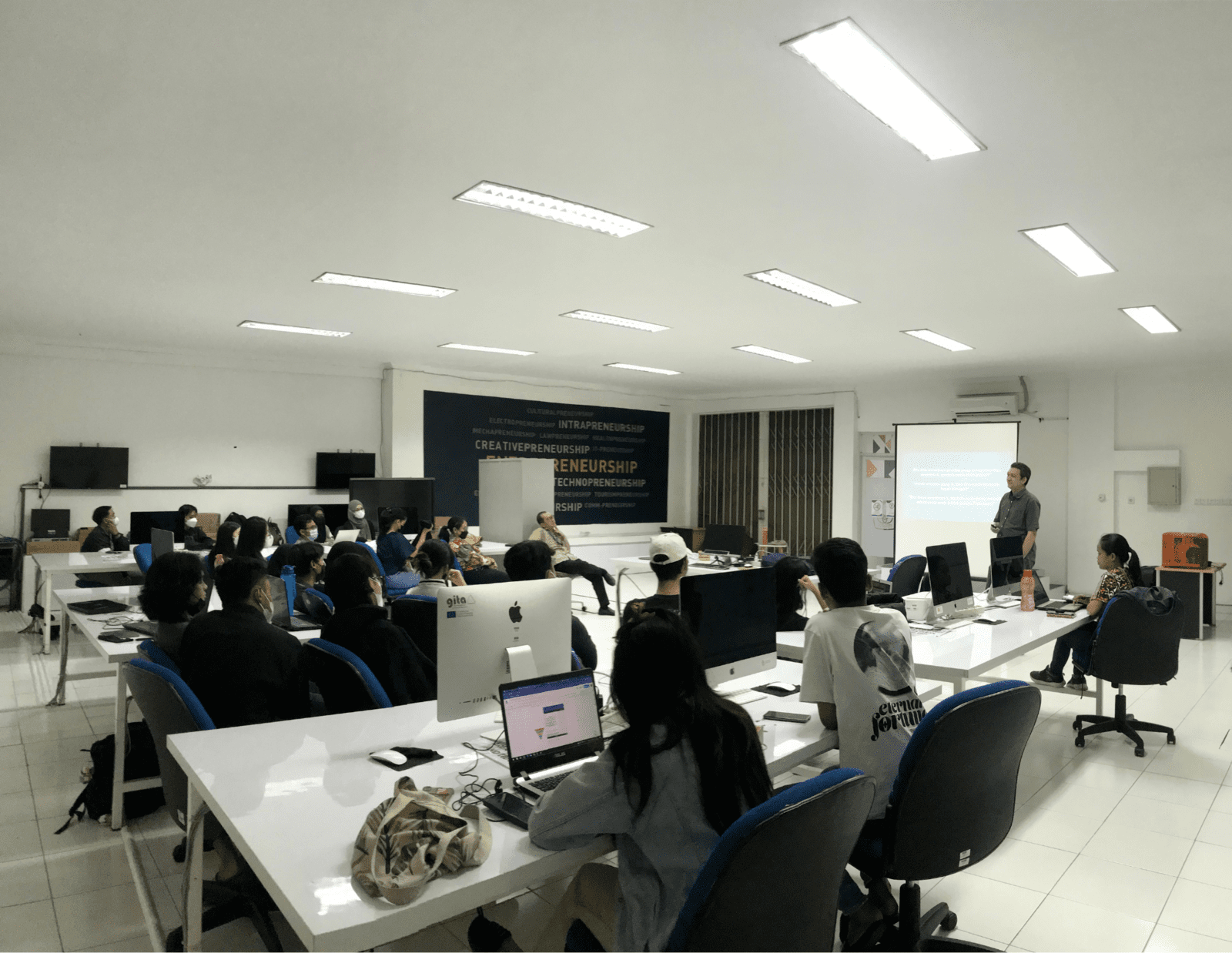 WORKSHOP READY SETSAIL 2ND BATCH 2022
One of the activities of the participants of Ready Set sail 2nd Batch 2022 in the incubator is participating in workshops which are held in 4 sessions. This workshop activity has been held from July – September 202 and the speakers for the workshop are external expert mentors.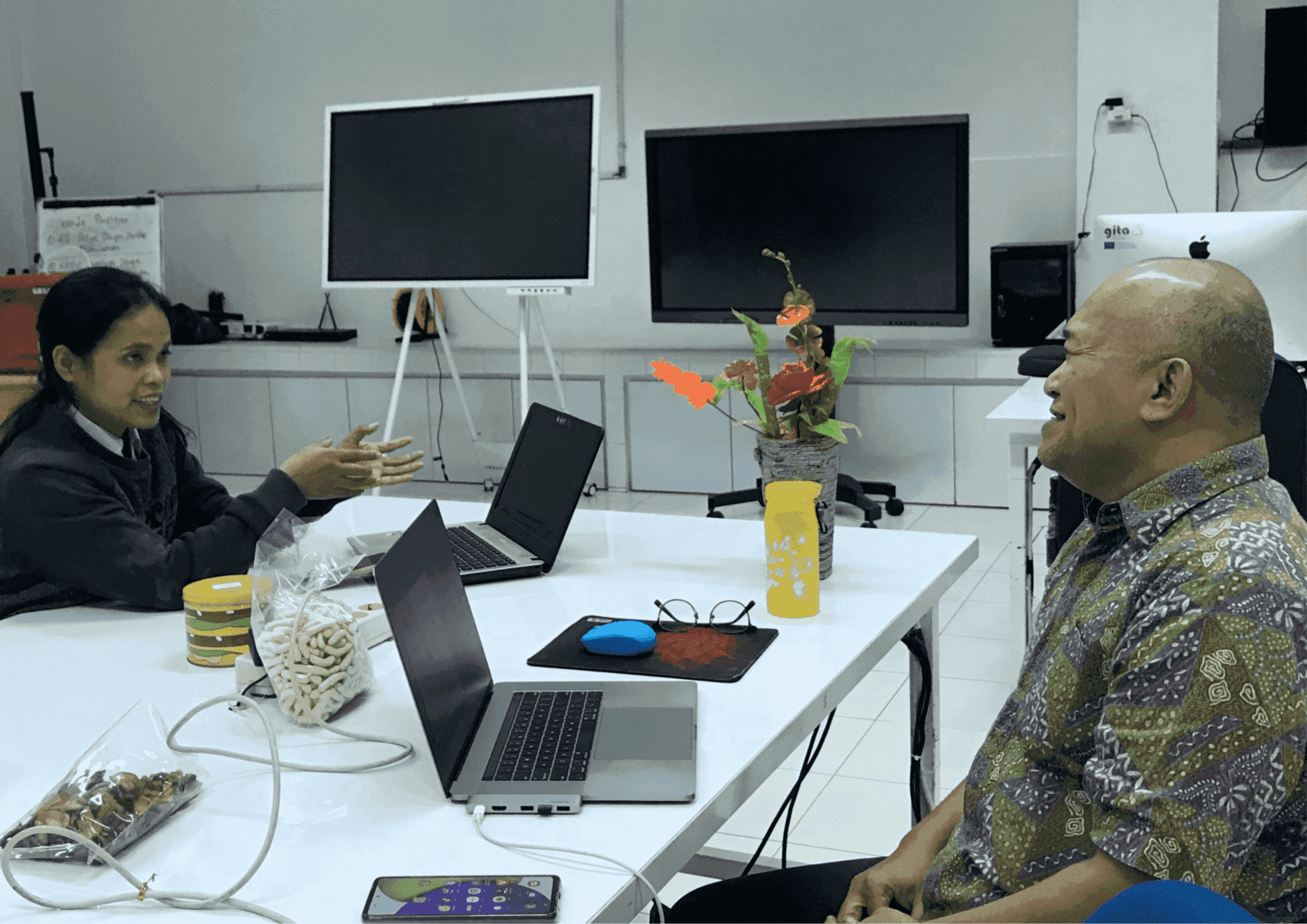 1 ON 1 MENTORING WITH THE EXPERT
1 On 1 Mentoring is an activity conducted after the workshop session. In this 1 On 1 Mentoring activity, each student company is given a progress tracker for their business every week. This activity is given to student companies so that mentors can focus on developing student companies while in the Set Sail BizAccel incubator. The mentors we provide are external mentors who are experts in the start-up field. 1 On 1 mentoring is conducted every Monday for 3 months, October - December.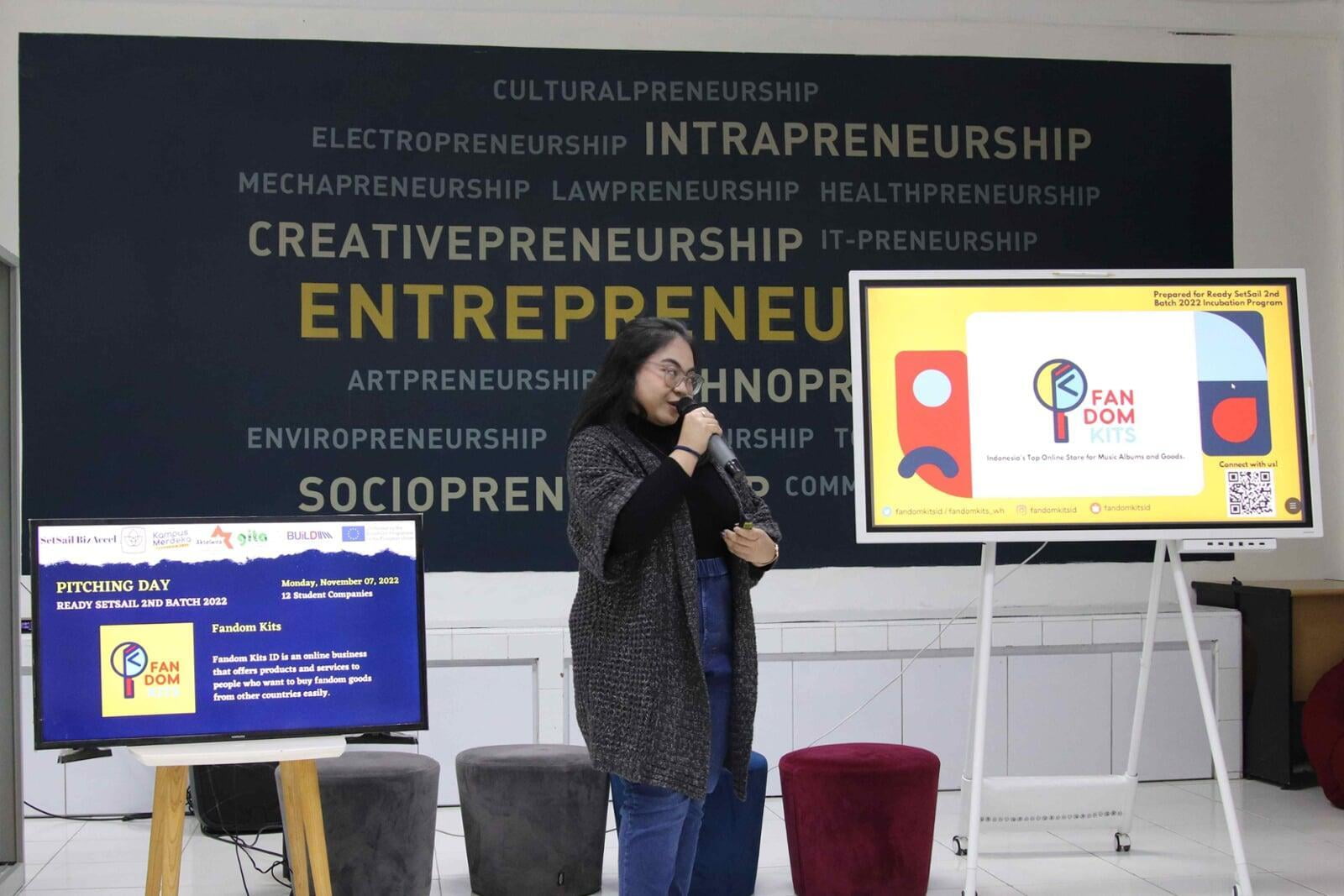 PITCHING DAY
Pitching day is a activity where student companies present their business to be given coaching funds. So that in their presentations, they are allowed to explain the need for funds for their business. After the pitching day, the coaching funds they apply for will be considered and awarded according to the ability of BizAccel Set Sail. The pitching day conducted on Monday, November 07, 2022. The pitching day assessment is assisted by judges and expert mentors from outside.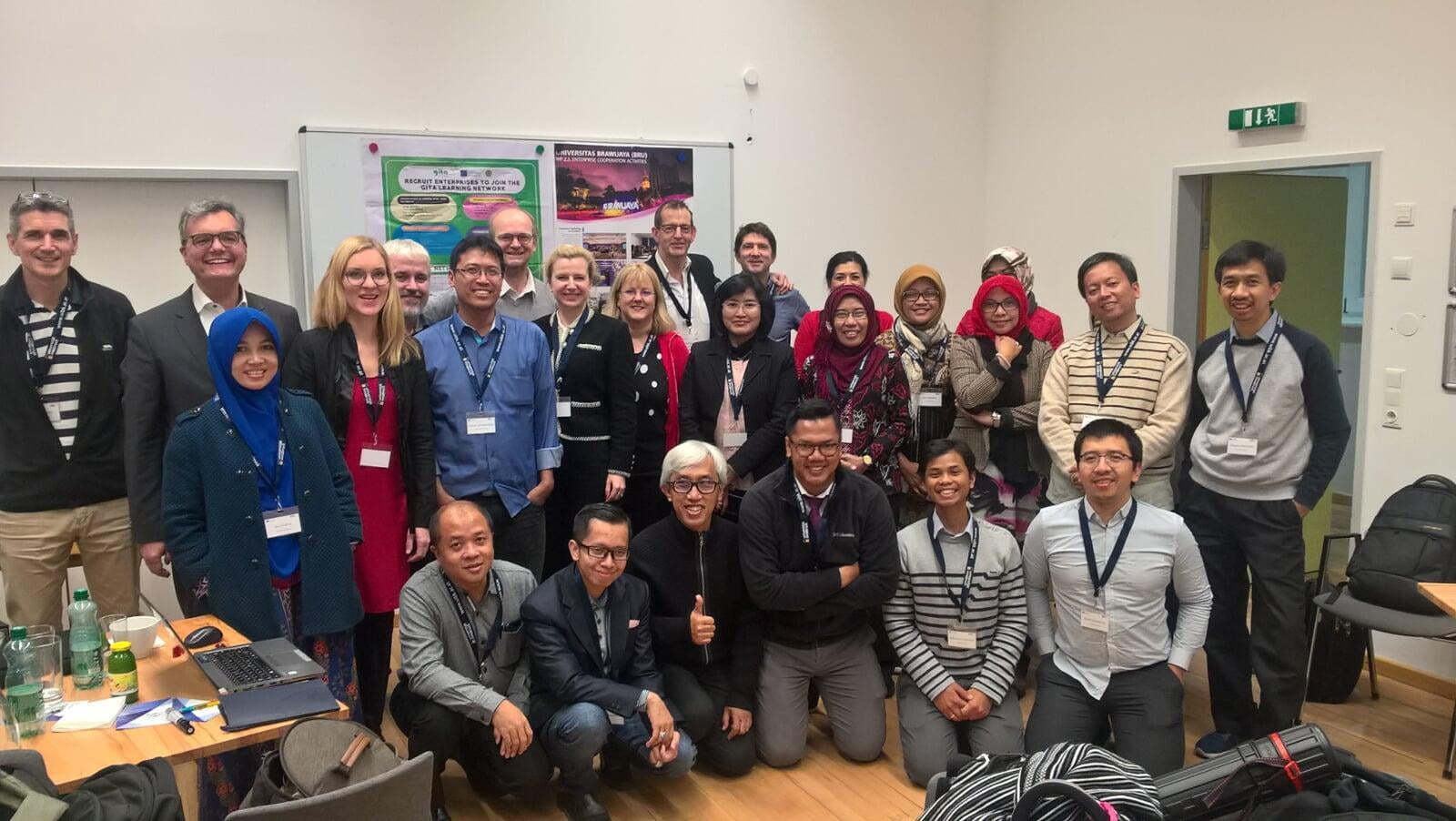 GITA ERASMUS
GITA Erasmus is a consortium project consisting of 7 universities in Indonesia and 4 universities in Europe which has been working since 2017 with the aim of Capacity Building In higher education institutions in Indonesia in the field of entrepreneurship.
Setsail BizAccel received support in form of infrastructure from the GITA ERASMUS project to encourage entrepreneurship at President University.
Among the 7 universities from Indonesia are President University, Universitas Brawijaya, Unversitas Padjajaran, Universitas Negeri Semarang, Universitas Islam Indonesia, Universitas Ahmad Dahlan, and STIE Malangkucecwara. Meanwhile, 4 universities from Europe include the University of Gloucestershire (UoG), University of Innsbruck (UIBK), Fachhochschule des Mittelstands (FHM), and Dublin Institute of Technology (DIT).

STREAM START-UP
Setsail bizAccel supports the curriculum from President University in creating an entrepreneurial ecosystem at President University by developing entrepreneurship related subject called Corporate Entrepreneurship and Start-Up Mentorship for President University students. Setsail BizAccel is also home for several student start-up that developed by President University as a result of Start-Up Mentorship.